Is Abebooks Legit or Scam? [2022]
Today, when you have to purchase books, there is not just one but multiple places for you to complete that transaction.
Among them, there is a website called AbeBooks.com.
The website offers a comprehensive collection of second-hand and rare books and more.
That's great.
But is the website legit or a scam?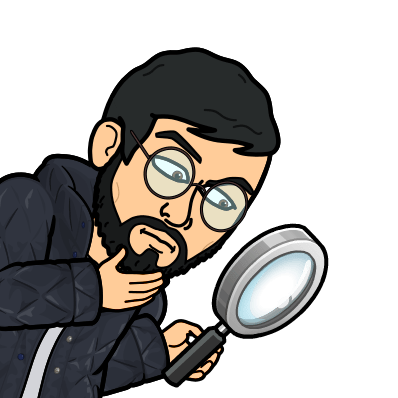 Don't worry too much, as I will expose whether Abebooks is legit or a scam.
Let's get started:
Recommended Read –
How Much TikTok Pays for 1 Million Views in the US? [2022]
Goat Simulator 3 to Release on November 17
Features Abebooks.com Offers
The website comes with dozens of features, but here is a list of my favorite abebooks.com features –
Collection of Books
The website comes with an extensive collection of books, as you can use it to buy used books, new books, and even the rarest of the rarest books.
And as a bookworm, I can guarantee that rare books are hard to find.
Site Navigation
Unlike its competition, abebooks.com provides an advanced search facility where you can search for a book using its name, author name, keyword, and ISBN.
Free AbeBooks Account
AB books allow you to create an account on their website, absolutely free.
Once you have created an account, you can use it to bookmark certain books or items for future purchases.
Art and Collectibles
Abebooks provide art and collectible items from professional sellers all over the globe. These items include:
Paper Collectibles.
Rare maps.
Manuscripts.
Vintage copies of comic books.
Rare photographs and much more.
If this website passes the legitimacy test, art collectors are in for a treat after browsing such a vast collection.
Rare Books
Abebooks has a comprehensive collection of rare and vintage books from various sellers.
The rare book collection available on Abebooks includes first Editions antique books, signed and inscribed copies, limited editions, out-of-print editions, etc.
If you are somewhat into the books collection hobby, you will find this collection available on this website quite amusing.
Textbooks
Buying new textbooks, reference books, classic works of literature, and academic journals can be quite expensive in the US.
AbeBooks.com provides an affordable solution to your problem, as you can use it to buy used textbooks from sellers registered on the website.
Find Independent Sellers
Had a bad experience with a seller previously?
Good news, now you can use Abebooks to find independent sellers near you.
Once you've identified the seller, place your selected item's order immediately.
Sell Books on AbeBooks.com
Instead of buying rare books, arts, and collectibles, are you looking to sell them?
You're at the right place, as Abebooks allows you to sell them at the right price.
In exchange, they charge a nominal fee of $25 per month for listing your item.
AbeBooks.com Reviews
Before I share my personal experience with you, let's take a look at what other users have to say about their experience on the website –
Disgusting Customer Service
"Disgusting service. None of their customer service team has any idea what's going on. I've been trying to sell some collectibles on the site, and the sign-up process is a never-ending loop of questions you have to do 20 times because the Muppets at customer service keep losing your details or quit."
"Your details can t be very secure with this level of customer care. If you're a seller, don't go here. Buyers beware of lots of scams on the site too. If I could give it less than 1, I would."
Received Damaged Book
"My book was damaged in transit. I contacted them, and they responded with a prompt email that they would look into it. I never received any follow-up. I did this about 10 times, and still no response back."
Selling Counterfeit Fake
"They've been selling counterfeit fake copies of my #metoo memoir, Writing, and Madness in a Time of Terror after my rapist hacked into my computer. They refuse to take down the pages pointing to my book."
Disclaimer – These reviews are taken from Trustpilot.com. Click here to check the original review.
Recommended Reads:
How Do You Stop Read Receipts on Telegram?
GTA Online Update Reignites Epic Games vs. Steam Rivalry
AbeBooks.com Pros. and Cons.
Now that you've read some honest user feedback, let's take a quick look at the Pros. and Cons. of Abebooks.com –
Pros.
The 1st thing I like about Abebooks.com is its navigation and site structure. Type in the name of a book or art collectible, and you'll instantly get a list of selling them near your location.
The second thing I like about this website is the vast collection of new and old textbooks. No matter how old your book is, you'll find them in the rare collection of books using its ISBN.
When using abebooks.com, you aren't limited to buying books as it allows you to purchase rare art and collectibles from listed sellers.
Cons.
The first negative of Abebooks.com is its pathetic customer service. Although many reviewers say that Amazon owns abebooks.com. So it would be good! But the truth is, I've never seen customer service as pathetic as theirs.
The second negative of Abebooks.com is the quality of books they send. The one book I ordered from them came in wholly torn. And when I decided to return that book, it was yet another headache.
The 3rd negative is their refund policy. TBH, their refund policy is a complete joke. Although they offer a 30-day return policy, reaching them within the return period is nearly impossible. But if you're fortunate enough, you must return the product at your expense. That's crazy. Isn't it?
Lastly, the pricing listed on abebooks.com gets inflated many times. When a particular book is in high demand, the sellers try to make money by increasing the price.
Recommended Reads –
11 On-Demand Facetime Not Working Solutions [2022]
How to Transfer from Coinbase to Coinbase Pro Instantly?
Is AbeBooks Legit? My Detailed Review
If you make your decision based on reviews, let me clarify that they're BAD!
Look at the average review on TrustPilot –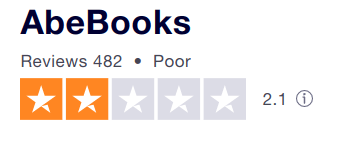 It's just 2.1 out of 5.
It's not just Trustpilot!
I've explored social media and forums, but reviews are bad everywhere.
Although AbeBooks has one of the largest online bookstores online, it can't be trusted to order rare and expensive books and collectibles.
That said, I'll rate this website 1.5 out of 5 stars.
The reason is simple. I received a torn book. Look at this –
And, it's a shame what happened after that (You already know this sh*t😥).
AbeBooks vs Thriftbooks: What's the Major Difference?
Now that you know I would never recommend Abebooks to anyone, you should look at one of its alternative sites – ThriftBooks.com.
Thriftbooks is an online bookstore that sells used books, new books, and textbooks. Thriftbooks offers low prices on a vast selection of products, including bestsellers such as Harry Potter & The Sorcerer's Stone by J K Rowling and other popular titles like To Kill A Mockingbird by Harper Lee.
Customers can also get free shipping if they spend $15 or more within the US when they shop at Thriftbooks!
Unlike Abebooks.com, when you buy a book from Thriftbooks.com, you stand a chance to earn up to 200 bonus points and 2X points on the purchase of rare collectibles.
You can use these bonus points later to get an exclusive discount on a new order.
In terms of features, Thriftbooks has a lot to offer as compared to Abebooks.
I'll review it after exploring the website and receiving my 1st order. So, stay tuned.
Recommended Reads –
Why is #BoycottNothing Trending on Twitter?
Discord & Twitter Becomes New Safe Haven for Hackers
Frequently Asked Questions
Can you negotiate prices on Abebooks?

Although AbeBooks has some protections for its sellers, you can quickly negotiate the pricing with a long-standing reputable dealer.

Can you make money selling on Abebooks?

Yes, it's easy to make money selling books and collectibles on Abebooks. However, the majority of sellers available on the website tend to scam users by sending damaged books.

How do you leave a review on Abebooks?

You can leave a review in your Abebooks account's 'My order section'.

What company owns AbeBooks?

Is it better to buy from AbeBooks than Amazon?

No. You should go ahead with Amazon.com, as you'll at least get better customer service than Abebooks.com.

Is abebooks better than Thriftbooks?

No. Although I'm still using Thriftbooks.com, my initial impressions say Thriftbooks is better than AbeBooks. Nonetheless, I'll keep updating you on this.

Is Abebooks Good for buying manga?
Conclusion
In this age of TikTok, our average attention span has reached record low levels of 8.25 seconds.
The sales of physical books are declining every year!
This decline seems to be helping the sales of ebooks and audiobooks.
And to be honest, I'm reading ebooks on my kindle and listening to audiobooks on Audible; I still don't think they can replace physical books for me.
What about you?
Do you prefer to use ebooks and audiobooks or Physical books?
Do share your honest thoughts in the comments below.